LAMIDES – Your partner in business
Knowledge combined with experience guarantee the success and full satisfaction of our customers. By deciding to cooperate with us, you can be sure that the project will be implemented on time, with attention to every detail and timely implementation of tasks.

The project implementation process starts with an idea. Then our team analyzes all aspects. At this stage, we get to know the client's expectations and propose solutions to meet them.
The next step is to move to the design phase. It is performed in accordance with the best principles and practices, meeting the requirements of international standards.
During the implementation, we pay attention to the production aspects. This allows for great benefits during the subsequent implementation of the product into series production. You will save time and money. We will adapt your project to the machine park to make production as effective and of the highest quality as possible.
Finally, we will prepare the software for you and conduct validation and tests.
Each product that we provide to our customers has to meet 100% of their expectations.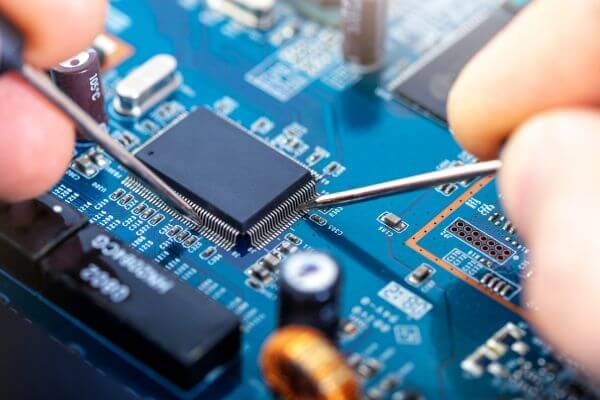 Many years of experience gained in production and design companies allow the implementation of a wide range of electronic projects.
We offer the following services:
project from beginning to end – fully comprehensive service including assembly of the prototype;
implementation of the electrical diagram into the design environment;
PCB design;
creating full technical documentation (including Gerber production files, PCB specification and BOM, 3D visualization);
design according to international IPC standards;
design according to EMC rules;
technical support and consulting services;
software;
design of electronic devices;
and many other things.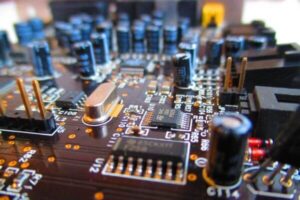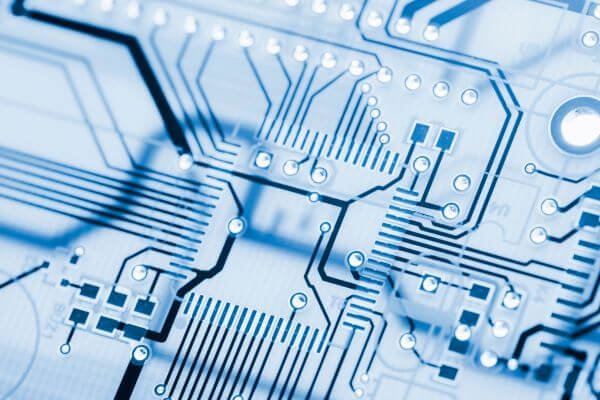 You have a project, but it does not meet your expectations. You would like to make a change, but don't know how. Would you like to expand or optimize your solution.
We offer the following services:
redesign – redesign of an existing PCB design;
modification of existing projects – adaptation to international standards, EMC rules or extension with additional modules or functionalities;
reverse engineering.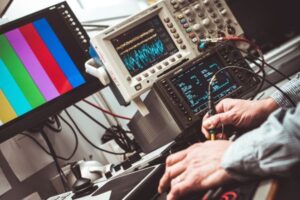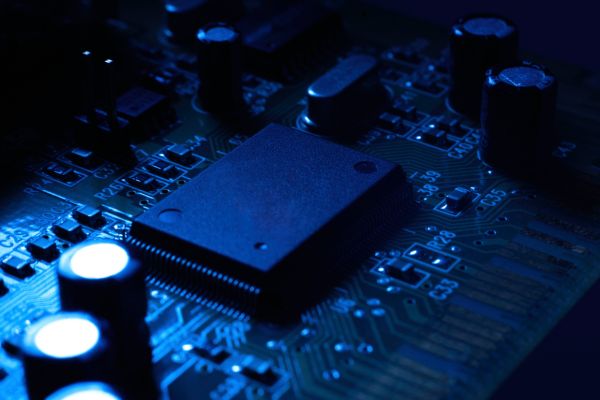 You have a problem with the production process. You don't know the cause of your difficulties. Do not worry. Thanks to the knowledge and experience gained in production plants, we offer analysis and support in solving any difficulties. In addition to theoretical knowledge, we have extensive practical knowledge. Trust the specialists!
We offer the following services:
implementation to serial production – NPI;
production optimization;
analysis of production processes based on modern tools;
DFM – design for manufacturing – verification of PCB designs and production tools.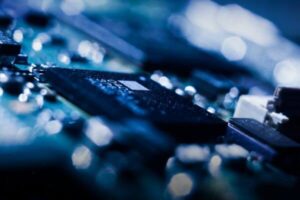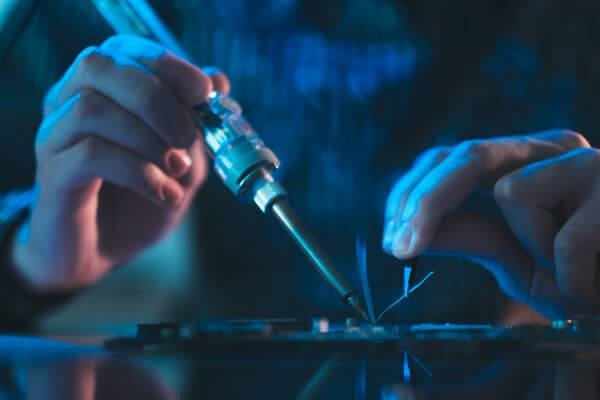 Electronic assembly based on SMT and THT components is one of a number of services offered by our company. We offer both assembly of prototype series carried out on our own and contract assembly thanks to a number of trusted partners.
SMD and THT electronic components, we offer our clients a wide range of complementary services, which include comprehensive technical advice provided by a team of engineers with extensive experience.
Quote of SMD/THT assembly
Data required to submit a valuation:
the size of the order expressed preferably in the number of pieces;
list of components for assembly – BOM containing all the necessary information necessary to correctly define the features of the element;
assembly drawing;
design file;
specification;
testing + assembly requirements.
The BOM file should contain information about the MPN, i.e. the manufacturer's marking or a detailed description of the component, including its key elements such as: operating temperature ranges, type of housing, tolerance, values of key parameters (in the case of capacitors, next to the capacitance value, also voltage levels) to clearly define the design requirements.
Gerber files are required for orders for PCB production.
Please contact us. We will answer every question and present the best offer on the market.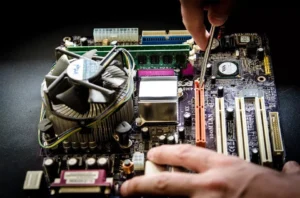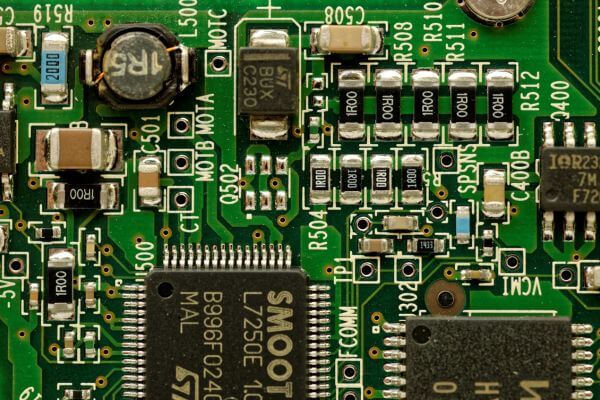 Panelization PCB
PCB panelization is used to arrange individual printed circuit boards into one panel in order to reduce costs and improve production efficiency.
Our panelizations guarantee:
efficiency in production – maximum use of the panel to arrange the PCBs;
taking into account the optimal breaking PCB from the panel;
adaptation to individual customer production processes;
optimization in terms of the expected production quantity.
Stencils SMT
We make stencils SMT based on:
taking into account international standards IPC;
taking into account individual customer needs;
comprehensive analysis of SMT components in terms of the stencil design.
PCB Production
Almost every electronic design is associated with a printed circuit board PCB. A well-made laminate allows for the appropriate quality of the entire product.
We offer both single and multi-layer laminates with various parameter.
For the implementation of the valuation requires the following elements:
gerber files;

laminate specification including information such as: the type of material the laminate should be made of, thickness, number of layers, copper thickness, finish, soldermask color or descriptive layer.
Supporting production processes with engineering knowledge
We offer:
production optimization;
analysis of production processes based on modern tools;
verification of PCB designs and production tools;
consulting services;
the possibility of audits at customer.
Feel free to contact us. In response, you will receive the best offer on the market.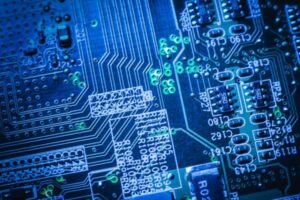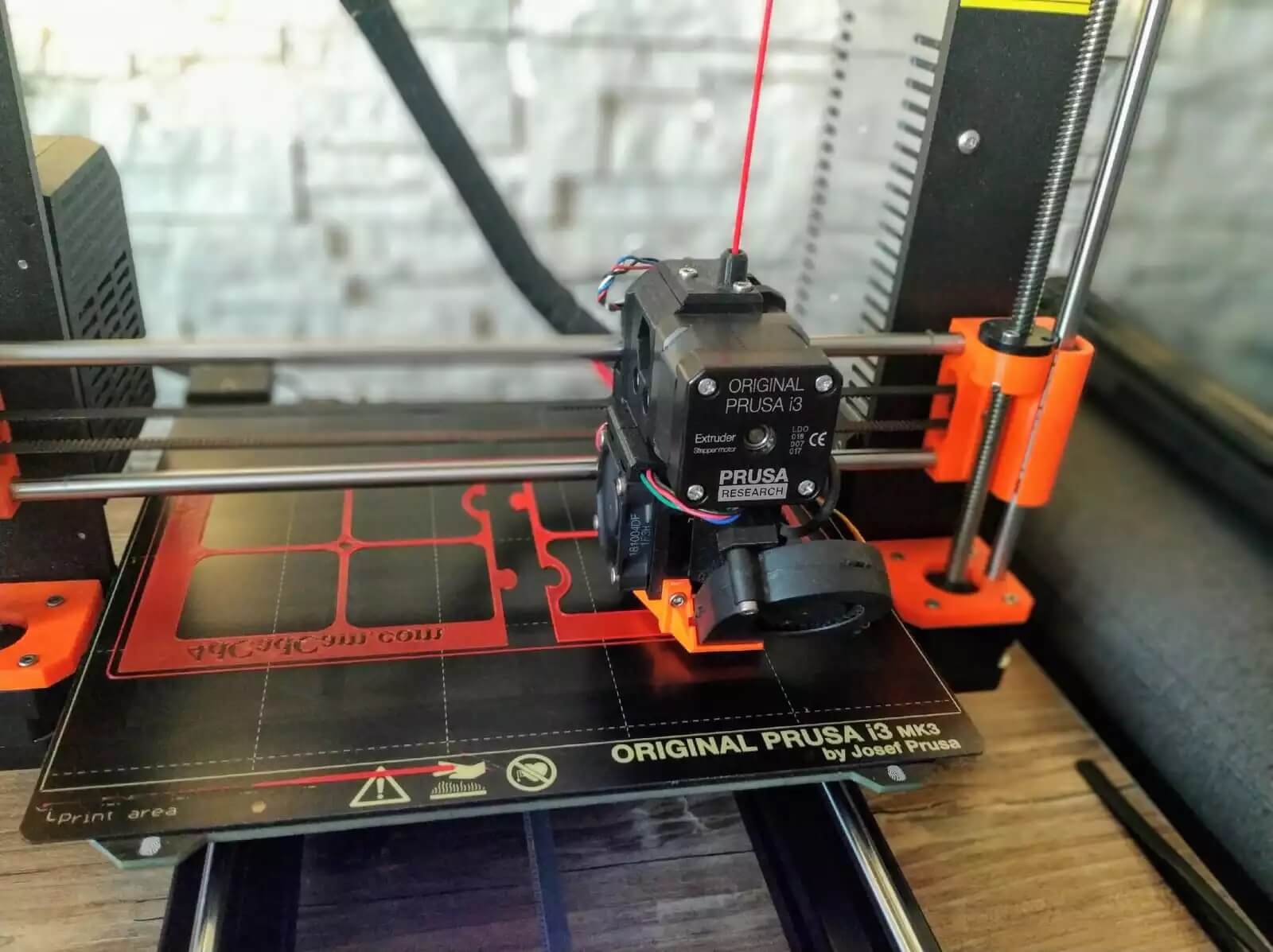 3D printing is an innovative production technology. It allows to create / build spatial material objects that perfectly reproduce digital models. It applies subsequent layers of material in accordance with the design contained in the digital file.
How do we operate?
Step 1: Analysis and consulting
After receiving the order, we proceed to the project analysis and advise the client on the best solution.
Step 2: Design
The model should be properly designed. We offer 3D printing using existing projects, but also help in designing the model from scratch.
Step 3 : Printing item
The last proces of preparing the model is printing it.
Discover our advantages:
short delivery time;
a wide selection of materials;
high quality.
Would you like to reduce costs and increase the competitiveness of your company. 3D PRINTING will meet these assumptions. It will allow you to replace expensive and difficult to recycle parts with cheap, easy to recycle, high-quality 3D prints.
We direct our services to enterprises as well as retail clients and enthusiasts.
We offer a free quote.
Take advantage of our offer and order. Please contact us!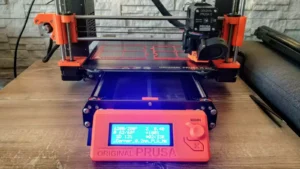 Something is not on a list above?
Contact us, we will help you!